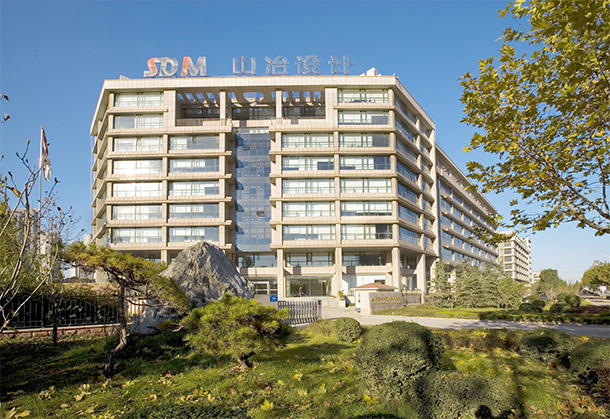 Shandong Province Metallurgical Engineering Co., Ltd.
(hereafter referred to as SDM)
SDM was founded in March, 1959, which is subsidiary corporation of Shandong Steel Group (Shan Steel)-one of China's top ten iron&steel corporation. Along with development and growth of Chinese iron&steel industry, SDM have developed into a international engineering technology company which is possessed of more than one thousand expert talents, four subsidiaries, four branch companies, four business divisions, which is capable to provide the world advanced green smelting technology and is capable to provide technical service package to clients in full-specialty, full orientation and full process.
SDM is possessed of 4 nos. National Class-A qualification in engineering of metallurgical industry, construction engineering in construction industry, nonmetal mining engineering and raw material preparation engineering of construction material industry and engineering consultation; National Class-B qualification in thermal power engineering/water supply engineering/water drainage engineering/bridge engineering/road engineering in municipal industry, thermal power generation engineering in electricity industry, chemical mining engineering in chemical, petrochemical and pharmaceutical industry, atmosphere pollution prevention /water pollution prevention of environment engineering.
The business scope of SDM is involved in project survey design and project EPC for metallurgical industry, mining industry, industrial and civil construction industry, electric power industry, construction material industry, chemical industry, as well as the packaged solution for iron&steel enterprise development which includes equipment and material sale and procurement, construction, installation, commissioning, personnel training, building, project supervision, technical consultation, technical upgradation and environment impact assessment; be capable of planning, engineering and EPC for integrated steel project up to 10 million tons scale; involved in various business operation mode like energy performance contracting, financial leasing.